Llaima Volcano Eruption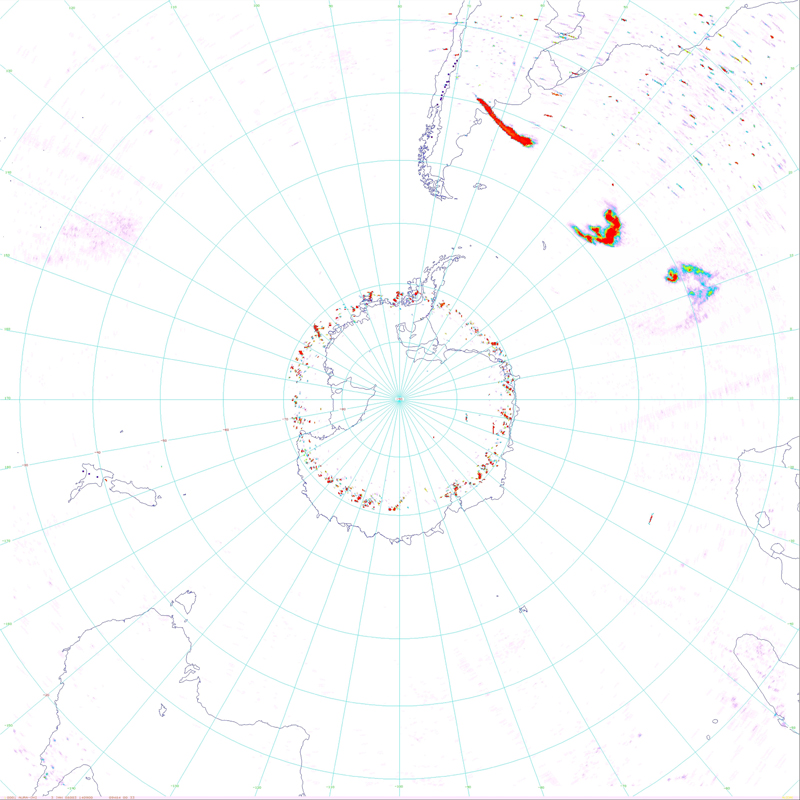 View Hi-Resolution image in new window
The Llaima Volcano is one of Chile's most active volcanoes and has frequent but moderate eruptions. An eruption on January 1, 2008 forced the evacuation of hundreds of people from nearby villages.
The volcano at least erupted 60 times from Tuesday to Wednesday, while there were no immediate reports of casualties or damage, officials said. The Llaima volcano in southern Chile erupted, sending a huge plume of smoke into the air, located some 850 km (528 miles) south of Santiago. The volcanic ash expelled by Llaima travelled east over the Andes into Argentina.
Aura's OMI instrument captured a near-real time image of the sulfur dioxide (SO2) plume from the Llaima volcanic eruption. The SO2 cloud (red color) off the coast of Argentina and over South Atlantic was from Aura daily overpasses on January 2, 3 and 4.
This is the first eruption from Llaima since 1994. Chile, after Indonesia, has the world's second biggest and second most active chain of volcanoes.
1.03.2008