2016 Observations
A new emission-source detection algorithm was applied to the measurements of sulfur dioxide from the Ozone Monitoring Instrument. It was used to compile the first global, satellite-based emissions inventory, and is completely independent of conventional information sources.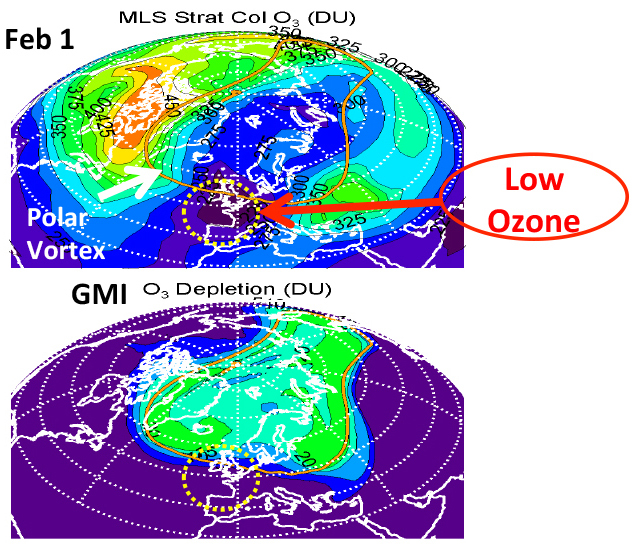 To quantitatively understand anthropogenic impacts to the stratospheric ozone layer, we must be able to distinguish between low ozone caused by ozone depleting substances and that caused by natural dynamical variability in the atmosphere.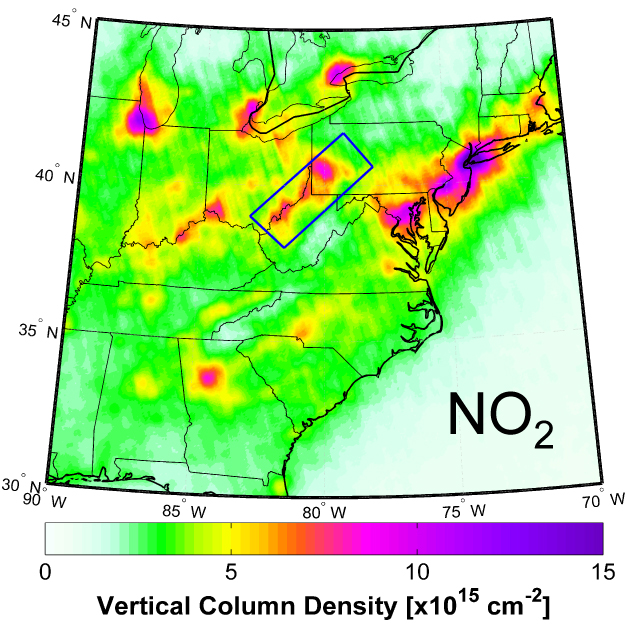 OMI instrument data shows nitrogen dioxide and sulfur dioxide changes over time.
In the News
Satellite Finds Unreported Sources of Sulfur Dioxide
6.07.2016 - NASA Earth Observatory's Image: The map shows a regional picture of sulfur dioxide emissions as detected by the Ozone Monitoring Instrument (OMI) on NASA's Aura spacecraft.
NASA Satellite Finds Unreported Sources of Toxic Air Pollution
6.01.2016 - Using a new satellite-based method, scientists at NASA, Environment and Climate Change Canada, and two universities have located 39 unreported and major human-made sources of toxic sulfur dioxide emissions.
NASA Scientists Scrutinize Arctic Gas Flaring Pollution
4.26.2016 - Flaring of waste natural gas from industrial oil fields in the Northern Hemisphere is a potential source of significant amounts of nitrogen dioxide and black carbon to the Arctic, according to a new NASA study, which features OMI Nitrogen dioxide data.

President Barack Obama joins us to discuss how NASA maps pollution from space and what it means for our future.