NASA Satellite Eyes Atmosphere to Improve Pollution and Climate Forecasting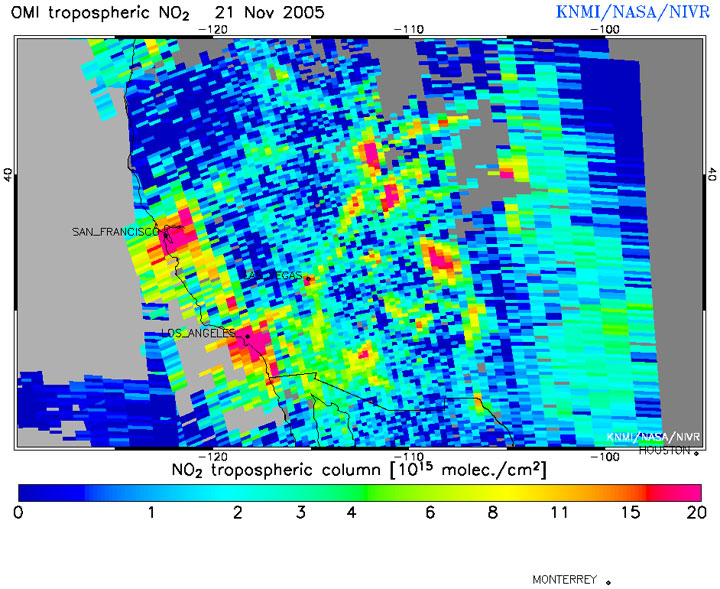 Thanks to the latest sophisticated, satellite-based instruments, local and regional air pollution and their sources can now be observed closely from space. Researchers using new, nearly up-to-the-hour data from NASA's Aura satellite are now tracking important pollutants such as ozone and nitrogen oxide. What's more, the satellite's first global observations of ice in clouds will provide climatologists, weather forecasters and public officials around the world the ability to make better predictions of future climate change.
Tropospheric NO2 measurements of the November 21, 2005 of Aura's Ozone Monitoring Instrument (OMI) above California, USA, showing San Francisco, Las Vegas and Los Angeles. In the future this product will be available a few hours from measurement and could be used to improve air pollution forecasts.
NASA Feature : NASA Satellite Eyes Atmosphere to Improve Pollution and Climate Forecasting
12.08.2005